Helping communities during coronavirus
To promote the health and well-being of our communities we are implementing an extraordinary range of measures at country level. Everyone has their part to play in the fight against the Coronavirus (Covid-19), from big to small.
Sahil Ccommunity
Volunteering in partnership with the municipality of Sahil district.
Different measures by Holcim employees included volunteering in partnership with the municipality of Sahil district. They worked for several days in the municipality office to create a database and register most affected people of the Sahil community in the State Support Fund to ensure further state financial support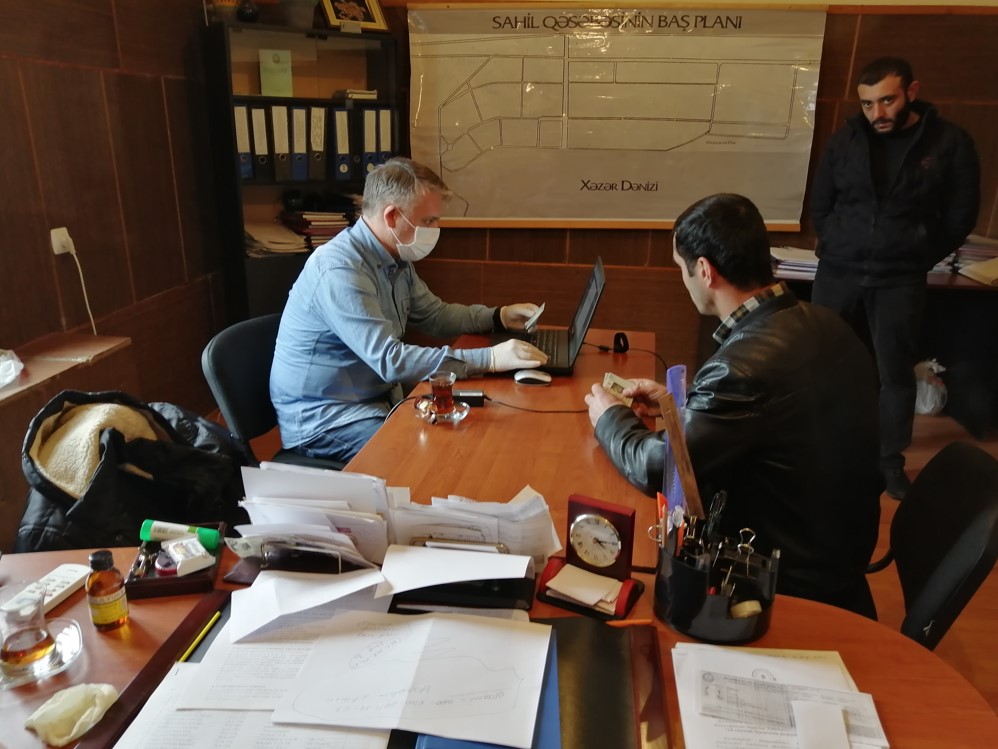 Umid Community
Disinfection of Community based kindergarten 
In Azerbaijan, Holcim has had an active dialogue with the community surrounding Garadagh Cement Plant. After the first alert of coronavirus, Holcim together with community volunteers organized the disinfection in a Community Based Kindergarten in UMID settlement