Frederic Guimbal, General Director
Career: Frederic Guimbal started his career at LAFARGE dL'ile D'Abeauas as a Research Project Manager. During 2006-2010 he continued his activity as Product Development and Quality Director, & General Manager at Washington (DC) and Atlanta (USA) in the company Lafarge North America. From 2012 up to July 2017, he held the position of General Manager at Lafage(Mumbai)India. Effective from October 2017 he is in the position of Chief Executive Officer at Holcim (Azerbaijan). Frederic holds a diploma of Civil Engineer from Ecole Nationale des Pontset Chaussées- PARIS.
Aleksandr Potaenko, Head of Holcim Academy
Career: Alexander Potaenko has been appointed to the position of Marketing Director of Holcim Azerbaijan since 2017. Alexander has over 10 years work experience as Marketing and Development Manager in manufacturing of construction materials and technologies. Alexander also has experience as Sales, Procurement, Logistics Manager and Finance Coordinator. Alexander holds Diploma of Economics and Engineering from Azerbaijan Sate Oil Academy.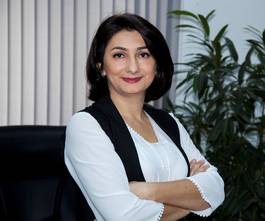 Dilbar Sultanova, CFO
Career: Dilbar Sultanova has been operating in the Holcim company since April 2006. She is a Master of Baku State University in Applied and Diagnostic Mathematics specialty. At the same time Dilbar Sultanova has a Master degree in Economics from University College London.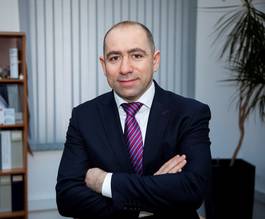 Ali Huseynov, Technical Director
Career: Ali Huseynov joined to Holcim Azerbaijan in 2000 and worked in various positions. During 2006-2010 he has worked at Holcim Bulgaria in different production roles and last as Production Manager. In 2010 Ali rejoined to Holcim Azerbaijan as Commissioning Manager for the new dry line. He is Technical Director as of 1 October 2014. Ali holds Master degree in Civil Engineering from Azerbaijani University of Architecture and Construction. All in all, he carries close to 15 years of experience in cement production.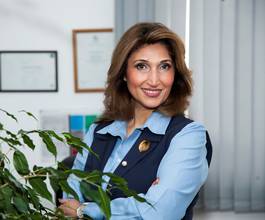 Ulduz Taghiyeva, Human Resources Director
Career: Ulduz Taghiyeva has been appointed to the position of HR Director of Holcim Azerbaijan effective July 16, 2015. Ulduz has over 20 years work experience as HR professional in offshore/onshore oil and gas construction industry. She also gained training and coaching experience as a Senior Tutor at the Institute of Social Administration and Political Sciences and as HR Consultant with Charles & Anderson Group. Ulduz holds Diploma with Distinction from the Azerbaijan Institute of Foreign languages, Postgraduate Diploma in Personnel Management (PDPM) with Commendation from the Nottingham Trent University, and qualification from the Chartered Institute of Personnel Development.