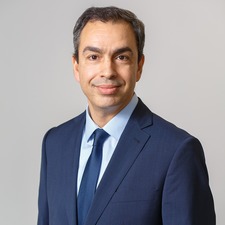 Khalid Samaka, General Director
Khalid joined the Holcim in 1996 and has gained experience through successful industrial, Human Resources, Production assignments in North Africa, Europe and Asia.2017-2020 he continue his activity in LafargeHolcim Russia.
Khalid holds a MBA from Paris Dauphine University and MSc in Engineering Ecole Cenrale Paris.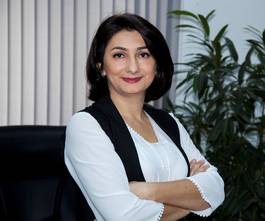 Dilbar Sultanova, CFO
Dilbar Sultanova has been operating in the Holcim company since April 2006. She is a Master of Baku State University in Applied and Diagnostic Mathematics specialty. At the same time Dilbar Sultanova has a Master degree in Economics from University College London.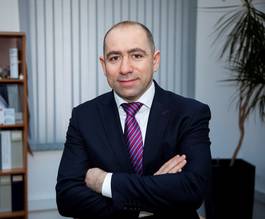 Ali Huseynov, Technical Director
Ali Huseynov joined to Holcim Azerbaijan in 2000 and worked in various positions. During 2006-2010 he has worked at Holcim Bulgaria in different production roles and last as Production Manager. In 2010 Ali rejoined to Holcim Azerbaijan as Commissioning Manager for the new dry line. He is Technical Director as of 1 October 2014. Ali holds Master degree in Civil Engineering from Azerbaijani University of Architecture and Construction. All in all, he carries close to 15 years of experience in cement production.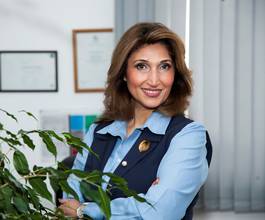 Ulduz Taghiyeva, Human Resources Director
Ulduz Taghiyeva has been appointed to the position of HR Director of Holcim Azerbaijan effective July 16, 2015. Ulduz has over 20 years work experience as HR professional in offshore/onshore oil and gas construction industry. She also gained training and coaching experience as a Senior Tutor at the Institute of Social Administration and Political Sciences and as HR Consultant with Charles & Anderson Group. Ulduz holds Diploma with Distinction from the Azerbaijan Institute of Foreign languages, Postgraduate Diploma in Personnel Management (PDPM) with Commendation from the Nottingham Trent University, and qualification from the Chartered Institute of Personnel Development.